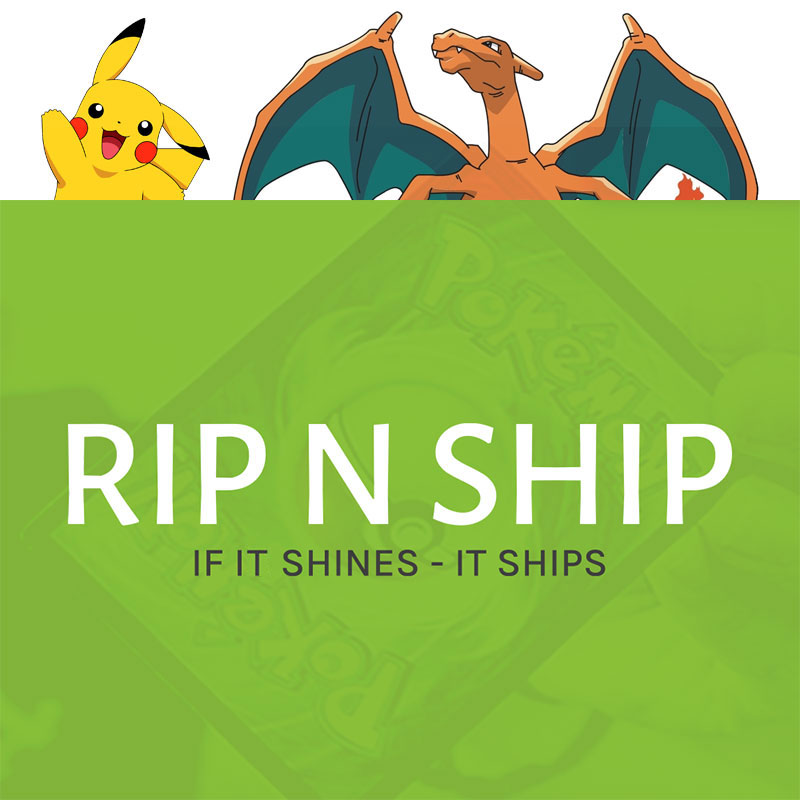 EXCITING! - Put simply, you purchase an item from our Rip N Ship selection -- we then open it together on stream (Instagram Live), and if it SHINES, it ships. Zero hassle on your end.
How Does Rip N Ship Work?
The process of Rip n Ship is simple. Here's how it works:
1. Select any RIP N SHIP products below that you want to be opened LIVE on stream, and add it to your cart.
2. Complete the checkout process.
3. The following Wednesday (4:00 PM) head over to our LIVE stream on Instagram. There, you will enter the queue for your pack(s) or box(es) to be opened. We will announce your name and order number when it's your turn.
4. Your GEEK & CO. host Jess will open all your pack(s) or box(es)...and you will both geek out over your new cards live! All your HITS get sleeved right away and set aside for you. Note that BULK cards will be kept for donations unless specifically stated otherwise (additional shipping charges may apply).
5. Packages are typically sent a few days following the stream. In-store pick ups are also an option